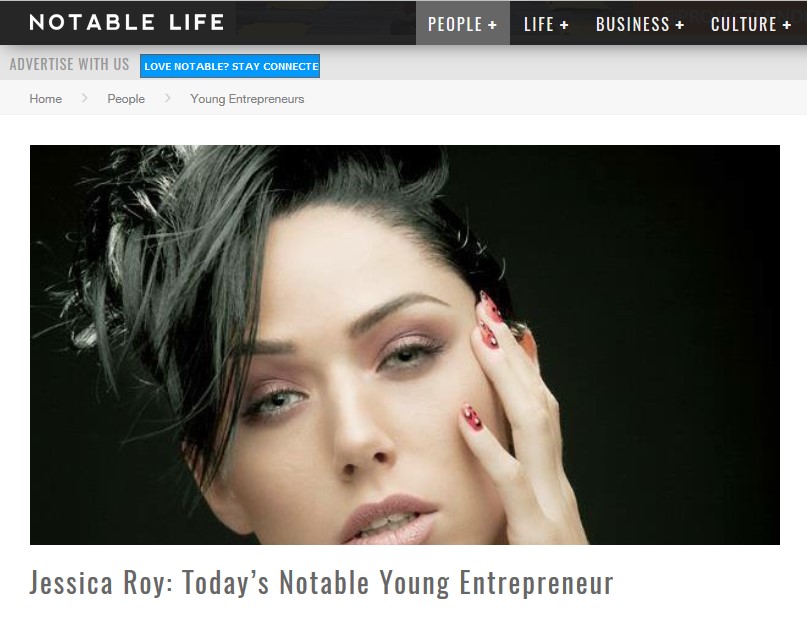 Today's Notable Young Entrepreneur is Jessica Roy, CEO and Founder of Montreal-based production company Black Mohawk. We caught up with her to find out what inspired her career and where she sees the company in five years…
1. Describe what you do in less than 140 characters. Go.
We are a Montreal-based production company that knows how to stimulate the masses. We cater to both private and public events. Our experience, professionalism, and flair mean extraordinary events and guaranteed success.
2. What was the inspiration for your career route?
Ever since I was a young girl, I always dreamed of creating a world filled with fantasy, mystical characters and creative bliss. Black Mohawk is that dream come true and so much more. I owe the seed of creation for what I do in Black Mohawk to the inheritance of a lifetime's worth of creativity from my grandmother, Marjorie Brock. She was an amazing, talented and artistic woman in her own right, and without her I would not be where I am today.
Black Mohawk was established a couple of years ago when I was specializing in body painting for various events. I then started designing and creating my own costumes for these events, and from there life escalated our vision to an unimaginable altitude.